FROM STREET TO STAGE
50 years after the landmark BBC, 20 homeless
actors give the performance of their lives.
This documentary follows their journey.
Rave reviews. Trending on Twitter. Standing ovation
but then back to the reality of homelessness.
DO DEMONS DIE?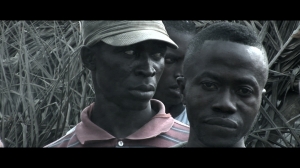 A documentary that looks at the rehabilitation and reintegration of ex combatants, especially those who fought as children, and asks does any of it work? Development funding from WorldView. Are we living in a world of increasing numbers of damaged young men- volatile, excluded and angry? What is their future? What is our excuse?
Supported by WorldView